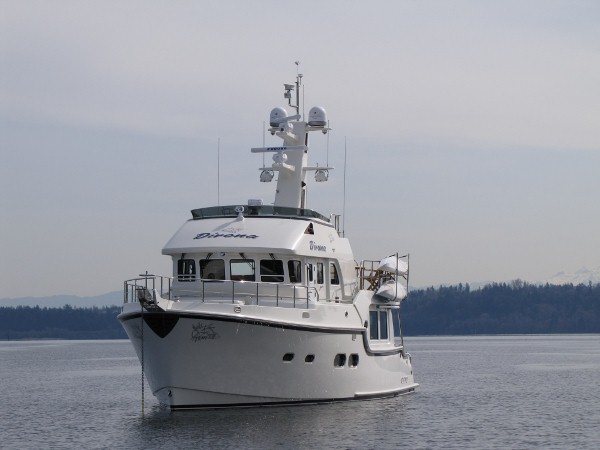 The seminar schedule for Trawler Fest in Anacortes, WA has been posted. This year we'll be presenting on Thursday May 20th at 10:30am on our experience in purchasing, configuring and building a Nordhavn 52.
We attended our first Trawler Fest back in 2001, and began a trawler shopping process that culminated earlier this year in the delivery of a Nordhavn 52. It's the first fully-configured Nordhavn 52, and hull #1's always bring lessons. We have heavily customized the boat based upon our experiences cruising year-round in the Pacific Northwest for the past decade, with plans for world cruising. In this talk, we'll describe lessons learned in going through the selection, configuration and build process, and provide advice for those considering a purchase.
For those interested in a more detailed view, PAE will be displaying 5263 throughout the show.