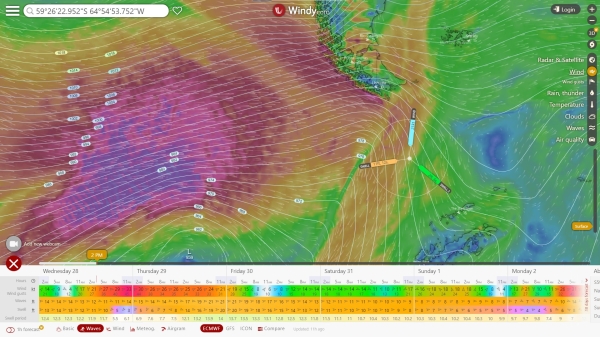 Our current position in the Drake Passage
We had a fabulous trip to Antarctica and currently are returning back to Argentina across the Drake Passage. Our southbound crossing was blissfully calm, but it looks like we won't be so lucky on the return.
We're halfway across the Drake right now, and a major weather system packing 40-kt winds and 30-ft seas on 7 seconds is heading our way. It looks like we're about to experience what is called the "Drake Shake" in this notoriously difficult body of water. A month ago, a passenger died on another cruise ship when a rogue wave blew in the window during a Drake Passage crossing.
It will be interesting to see how well the National Geographic Endurance handles the conditions, but hopefully not too interesting. It's an unusually strong Polar Class 5 vessel, so we expect it to do well. We should reach the shelter of the Beagle Channel sometime tomorrow evening.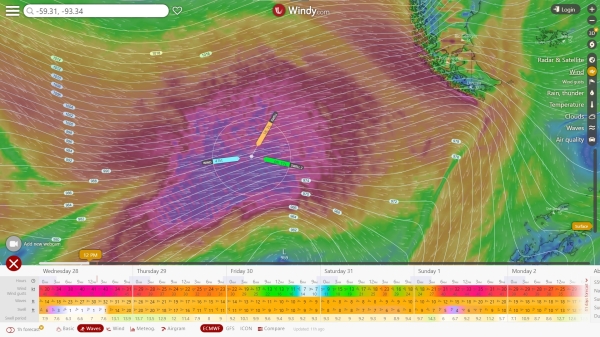 Conditions at the center of the system heading our way