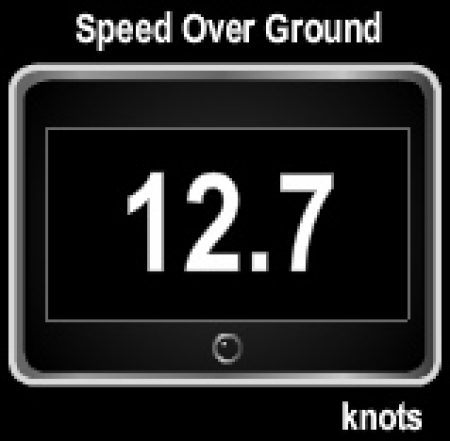 With a big push from the Gulf Stream and an evolving good weather forecast, an overnight run from Thunderbolt, Georgia turned into a three-night run to Cape May, New Jersey and eventually a four-night run directly to Newport, RI.
Trip highlights from March 25th through 29th, 2017 follow. Click any image for a larger view, or click the position to view the location on a map. And a live map of our current route and most recent log entries always is available at http://mvdirona.com/maps
3/25/2017
Wilmington River




Heading north along the Wilmington River en route from Thunderbolt to Cape Lookout, NC. After a few windy days, we've got a nice weather window for the 34-hour run to Cape Lookout.
Caustun Bluff Bridge




The Caustun Bluff Bridge opens on demand and is the only one we need opened on this run.
Nellie Crocket




The

Nellie Crocket

was built in 1925 as an oyster buy-boat and was designated a National Historic Landmark in 1994.
11.4 knots




The current is strong in the Savannah River–we're doing 11.4 knots with the ebb.
Pilot




The Savannah Pilots Association has been assisting boats into Savannah since its founding in 1864. During that time, the channel has been deepened from its original 10ft to the current 42ft.
Current




Alhtough not nearly as strong as the

Snake River currents

we encountered on the Columbia River system, the current was ebbing at several knots and starting to tip the buoys.
Mr Chester




The tug Mr Chester was having a difficult time working upstream against the current. The tug and tow combination was swinging through 120 degrees, first to the right and then to the left, as the current caught it and twisted it around. Each time the tug swung past the center we could see huge plumes of smoke billowing out as the helmsman fought to keep it straight. That tug and tow combination looked very difficult in the current and we gave them lots of space.
CPA Bars




We sure love the CPA (Closest Point of Approach) bars in the new TimeZero chart-plotter software we

installed in Baltimore

. For every AIS target and a selected ARPA target, TimeZero draws CPA bars indicating where we and each vessel in our range will be at the CPA. This makes it super-easy to see where the two boats will be at the CPA, as well as the distance. This display format is very easy to read and it's immediatly obvious whether speeding up, slowing down, or redirecting is the best approach.
3/26/2017
9.8 knots




We're 25 miles offshore, just north of Cape Fear, en route to Cape Lookout. We're getting a nice push from the edge of the Gulf Stream, and weather conditions look good for the next couple of days, so we decided not to stop at Cape Lookout and instead continue for two more nights to Cape May in New Jersey.
Spearhead




An odd-looking vessel about 12 miles to starboard turned out to be the

USNS Spearhead

, the first in the Military Sealift Command's Spearhead-class expeditionary fast transport vessels. The

Spearhead

was christened in 2011 and can do 43 knots, powered by four MTU 20V8000 M71L engines, each with a power of 9.1 megawatts (12,200 hp), driving four Wärtsilä WLD 1400 SR waterjets through ZF 60000NR2H reduction gears.

48,800HP from 80 very large diesel cylinders. Wow. When we adjust valves on the main engine, we need to do 16. The engineers on Spearhead "get" to do 160.
Route Adjustment




Weather conditions continue to look good for another couple of days, so we've adjusted our route again, this time to head directly for Newport, RI.
3/27/2017
12.7 knots




We generally haven't had much luck "chasing" current and typically will just follow the most direct route to a destination. But if we can acheive at least 9 knots, its faster to continue to run northeast in the Gulf Stream and then turn almost directly north for Newport when the Gulf Stream turns east rather than run a direct route northeast to Newport.

We're currently doing 12.7 knots, so it was clearly a good call. The water temperature in the Gulf Stream is 77°F (25°C), compared to 62°F (16°C) in the "warmer" Florida waters further south.
3/28/2017
Traffic




The last twenty-four hours have felt almost like an ocean crossing—we've not seen a single other ship since rounding Cape Hatteras early yesteray morning. We just passed the convergance of many traffic routes heading from Europe to New York, as we saw three boats all at once with CPAs (closest point of approach) of around a mile each, and then nothing again for hours. We're less than a day out of Newport now and expect to arrive tomorrow morning.
Nevzat Kalkavan




The 600ft (183m) container ship Nevzat Kalkavan en route from Algercira, Spain to New York City was one of the three ships that crossed our route.
Trap




We passed through a field of traps this afternoon, the first of any we've seen on this run and like the ones we saw

en route to Boston

. They also were in a similar location, at Hudson Canyon, where depths plummet from 400ft to 2000ft in barely a mile. To the left of the orange buoy is a RADAR reflector. The good news is that this makes them much more detectable than the smaller floats used further in-shore, but the bad news is they're metal and would damage the boat if we struck one. We passed through another field later that night that weren't as visible on RADAR, but fortunately showed up well in our new

forward light

.
Fishing Vessel




Seabirds swarming a fishing vessel working the edge of Block Canyon at dusk.
3/29/2017
Conditions




The forecast was for 5-10-kt winds from the north, but instead we the winds cranked up to 25 knots. With tight 6-8ft waves on the bow, we've been pitching at nearly 20 degrees. This reduces our speed and wildly reduces our fuel economy. We've further lowered the RPM to limit boat motion and are only making 5 knots now. Now that we're out of the Gulf Stream, the water temperature has fallen over 30 degrees from 77°F (25°C) to 45.4°F (7.4°C).
Still Pitching




Conditions did not settle down overnight and winds remained a consistent 25kts on the bow, with over 20 degrees of pitching. We've taken so much spray as high as the flybridge brow that we're a real salt-sicle now. But we're almost in, so conditions have to improve soon.
Castle Hill Lighthouse




The Castle Hill Lighthouse was built in 1890 and still is an active aid to navigation.
Reliefband




Last night's rough conditions gave us an unexpected good test of two new pieces of gear. The

new V7-IP

was rock-solid the entire time and never lost it's connection. The previous KVH V7 generation would have occasional blips of lost connectivity when the boats starts pitching or rolling 20+ degrees. It's possibly just our more northern latitudes and the angle to the satellite, or it could be the new equipment is more precise in tracking.

The other piece of gear that got a good test is Jennifer's new Reliefband. She only gets seasick in pitching conditions, and will use a scopolamine patch if that happens. But the patch is a three-day dose and feels wasteful for only a portion of a day, and Jennifer doesn't like the side-effects of the patch such as drowsiness, dilated pupils and a metallic taste in her mouth. We got the Reliefband a few weeks ago and have found it effective for minor pitching conditions, but weren't expecting it to be able to cope with serious weather. However, Jennifer wore the Reliefband during her 10pm-5am watch and never got seasick the whole time. Impressive. Interestingly, she was as drowsy as if she'd worn the patch, so perhaps that isn't a side-effect of the medication at all and more related to just the conditions. We're pretty happy with the Reliefband—it clearly works well in moderate conditions and even in heavier seas it seems to help. We've got a spare on order now.
Pilot




One of two Northeast Marine Pilot boats heading out to meet a ship. The Pilot boats dock at Goat Island Marina in Newport.
Newport Yachting Center




We're back at Newport Yachting Center in downtown Newport. We were among the last boats here this past November near the end of their season and are the first boat here to open their 2017 season. Technically, the marina isn't even open yet. They pull their docks near the end of November to avoid winter storm damage and only got them back in the water last week. The docks aren't all connected properly and none have power or water. The crew is in the process of reinstalling the docks and re-running power and water. They put us in a location where our power cord can reach a shore side socket which is a good thing since it's only 38F here and the HVAC system is running near-constantly to heat the boat. There will be no water for anywhere close to the dock for the next couple of weeks until the city turns it back on. A new WiFi system is going in so we have no WiFi either, but it is fun to be the only boat in the marina.
Diego's




After a tiring night, we had a lazy, long and excellent lunch on the patio at Diego's Mexican restaurant. The casual and quirky setting reminded us of the

Three Tides Brewpub

in Belfast.
Click the travel log icon on the left to see these locations on a map, with the complete log of our cruise.

On the map page, clicking on a camera or text icon will display a picture and/or log entry for that location, and clicking on the smaller icons along the route will display latitude, longitude and other navigation data for that location. And a live map of our current route and most recent log entries always is available at http://mvdirona.com/maps.