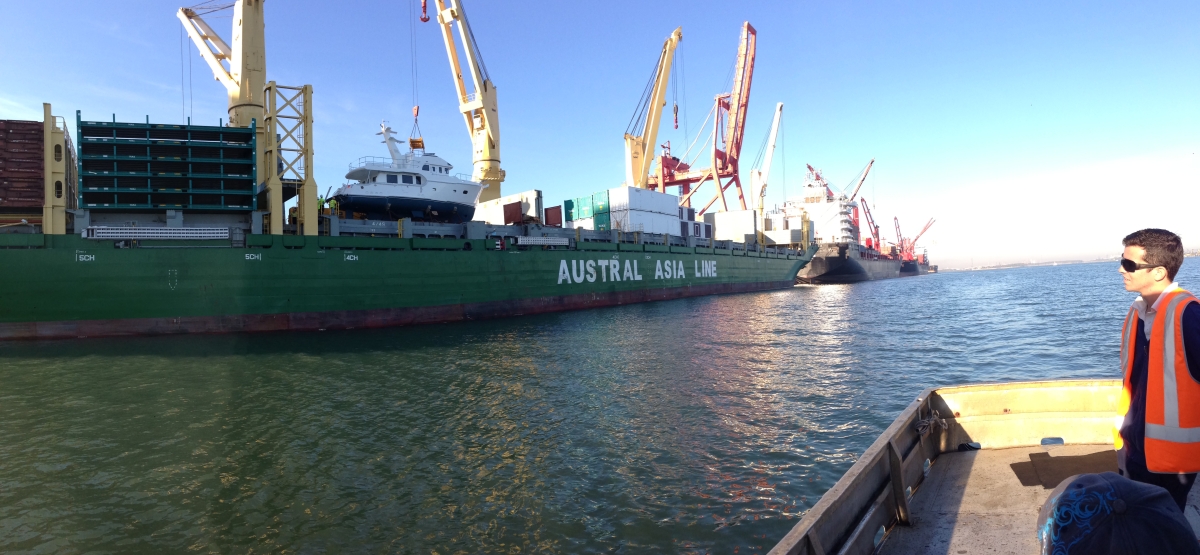 Earlier this week, Nordhavn 5267 arrive into Brisbane from Xiamen, China on board the freighter AAL Hong Kong. Owners Natalie and Oz Bestel watched from the chase boat and shared these pictures of the delivery.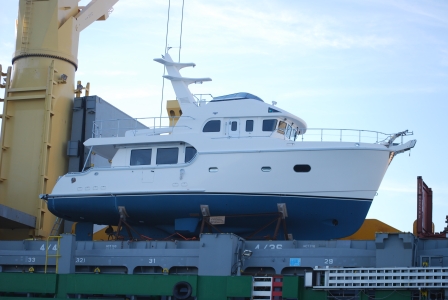 The offloading reminded us of Dirona's delivery back in 2009, except of course the temperature was in the 70s in Brisbane, instead of 28F in Seattle, and Don Kolhman didn't need to dive into 45F water in his skivvies to free a snagged sling.
Below, 5267 is underway for the first time in Australian waters. The 52 model is selling well right now, and after having put over 4,400 ours on ours, we think it should. Dirona is the perfect size for travelling the world, and matches our goal well of being the smallest boat we could comfortably do that in.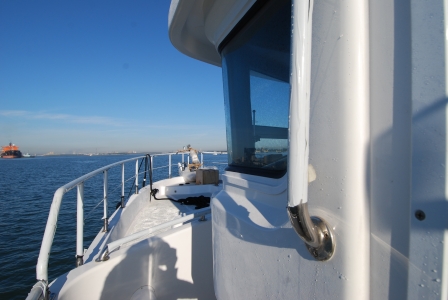 Docking at Rivergate Marina, where we recently cleared customs. The boat sure looks beautiful, and appears remarkably clean after that long ocean voyage.
Here's a short video of the unloading. Another Nordhavn 52 is born!