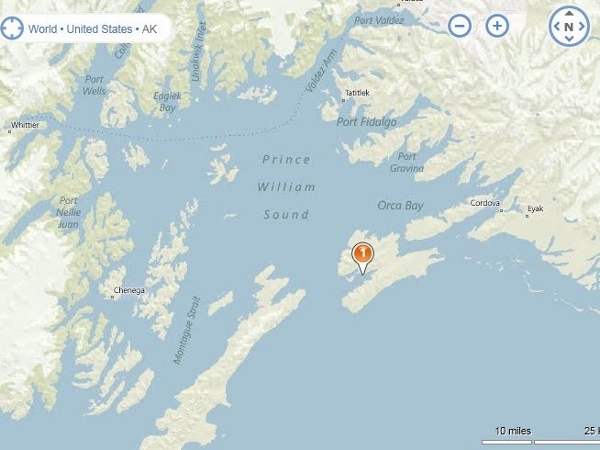 View live updates at mvdirona.com/maps
We arrived last night in Prince William Sound after seven days at sea. We had a couple of nice days en route, but those were bookended by three days of poor weather at the start, and two days through a gale warning in the Gulf of Alaska at the end. Overall, the boat performed remarkably well throughout.
Here are some trip statistics:
Total time: 166.7 hours, or 6 days, 22 hours, 40 minutes
Total distance: 1171 nm
Fuel consumption: 988.6 gallons
Average fuel consumption: 5.9 gal/hour
Average fuel economy: 1.18 nm/gal
Average speed: 7.03 knots
Average engine output: 117 hp
We've archived the trip up at Seattle to Prince William Sound and will post our location as we cruise Prince William Sound at Cruising Prince William Sound.