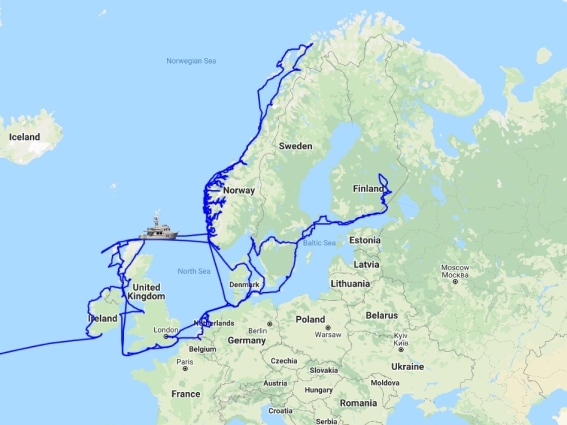 The one constant on Dirona is our trip plans change frequently. We've been in Europe four years now, COVID is driving up the complexity of cruising here, and there are places we want to visit back on the North American east coast. So we've decided to head back to the US this summer as weather allows.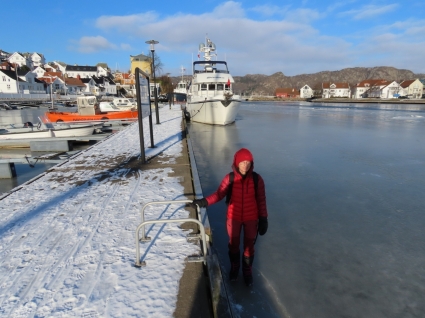 Our original plan for 2021 was to spend the summer cruising Sweden. But we didn't get past Farsund in southern Norway on our trip to Sweden. As we worked our way towards Sweden and were only 160 miles away, Sweden closed their border with Norway for all non-essential travel and it has remained closed since. Closing this border is very unusual and, in this case, driven by fears of the UK coronavirus variant.
When we entered Farsund harbour, we weren't planning to stay for a month, but ended up trapped in ice for several weeks. So even without the Swedish border closing we would have been at least delayed. Farsund is reported to be an ice-free harbor, but the temperatures were unusually cold and we ended up surrounded in six inches of ice. It's definitely a bit strange to see kids playing on ice where we had been floating just a couple of weeks earlier. We had a fun time in Farsund but, a month later, the Swedish border was still closed, so we decided we needed to review our travel plans.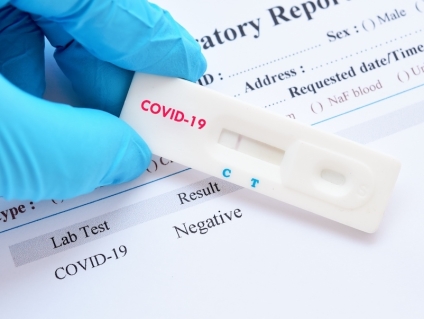 We're finding the pandemic has been driving up the complexity of cruising and crossing borders considerably. Some European borders are closed entirely for non-essential travel while others are open but only in a limited fashion, often requiring EU citizenship or residence, and many countries are now requiring a negative COVID-19 test result, taken within a couple of days of entry. This is both challenging for us to obtain, and increases our personal risk in that we need to travel to a public place to obtain a test. In Norway, for example, only a few testing locations near major airports would provide us with a negative test result the same day. Most of the country's testing facilities take one or more days to produce a result, and will only provide confirmation of a negative result to those resident in the country and registered in their health system.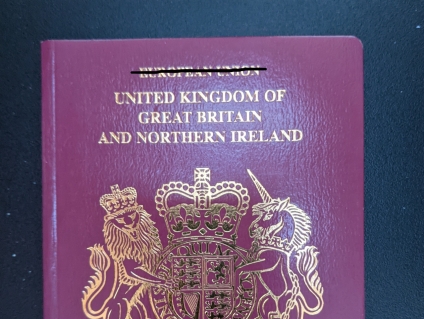 Further complicating things, we've been traveling for the last few years in Europe with the right of free movement because Jennifer holds a UK/EU passport. This right of free movement allows any EU citizen and their family members to remain in the Schengen area (most of Europe) for an unlimited period of time. Without that right, visitors are restricted to a maximum of 90 days in a rolling 180-day period, not just in a single country, but a maximum of 90 days of 180 across all of the Schengen area. This is extremely limiting when traveling by boat. With Brexit, we're now subject to Schengen restrictions. This, of course, doesn't prevent any of our plans, but it does further increase the complexity. Our plan was to cruise Sweden supported by a visitor's visa and explore the Gulf of Bothnia, and possibly the Finnish Archipelago should cross-border travel restrictions ease.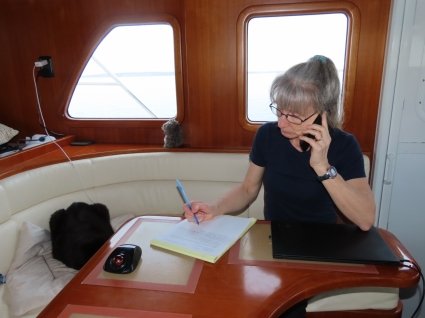 We would have loved to stay longer in Norway, but couldn't due to Schengen restrictions. And after being unable to enter Sweden, we couldn't find another viable option directly reachable by the boat anywhere from Farsund other than the UK. With COVID restrictions, even that option was open only because Jennifer is a UK citizen. And despite Jennifer holding a UK Passport, we continue to be in a six-day dispute with the Scottish Border Force.
We are very careful to follow the laws of every country we visit, and prior to leaving Farsund we reviewed all the guidance on the Scottish government's web site to ensure we were compliant. To be extra sure, we called the small-boat reporting hotline to confirm that entering by recreational boat was still allowed. And the Scottish National Health Service has approved our quarantining at anchor, with the proviso that it be two days longer than they currently require. The Scottish Border Force says we are fine to enter the country, but we can't do it by boat and must enter a hotel-based quarantine program available only through the three major Scottish airports. We're not sure how Border Force can take a position in contradiction with the Scottish National Health Service or the other government departments we checked with. Cruising during the pandemic definitely is more complex.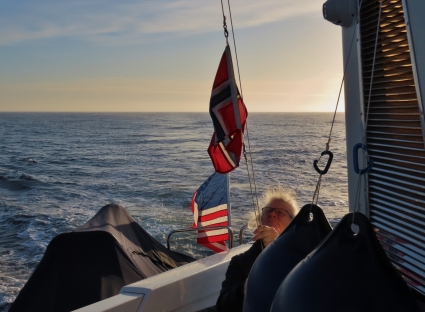 On crossing the North Sea from Norway to the UK, we've completed the first leg of our return trip to North America. We next plan to sail south to Ireland, then make the 1,150-mile crossing further south to the Azores followed by a 1,900-mile passage west to Bermuda that will put us 650 miles from the US. Due to the hurricane risk that starts around June, and an insurance requirement to be above latitude 31°N from July through October, we'll likely make landfall somewhere on the northeastern US coast. Because North Atlantic weather isn't great this time of year and a constant stream of weather systems are in our path, we'll need to be patient and choose our crossing opportunities carefully.
We have really enjoyed our time in Europe, but are ready for another big change. We are looking forward to the next chapter of the trip, and to spending some time back on the eastern seaboard.