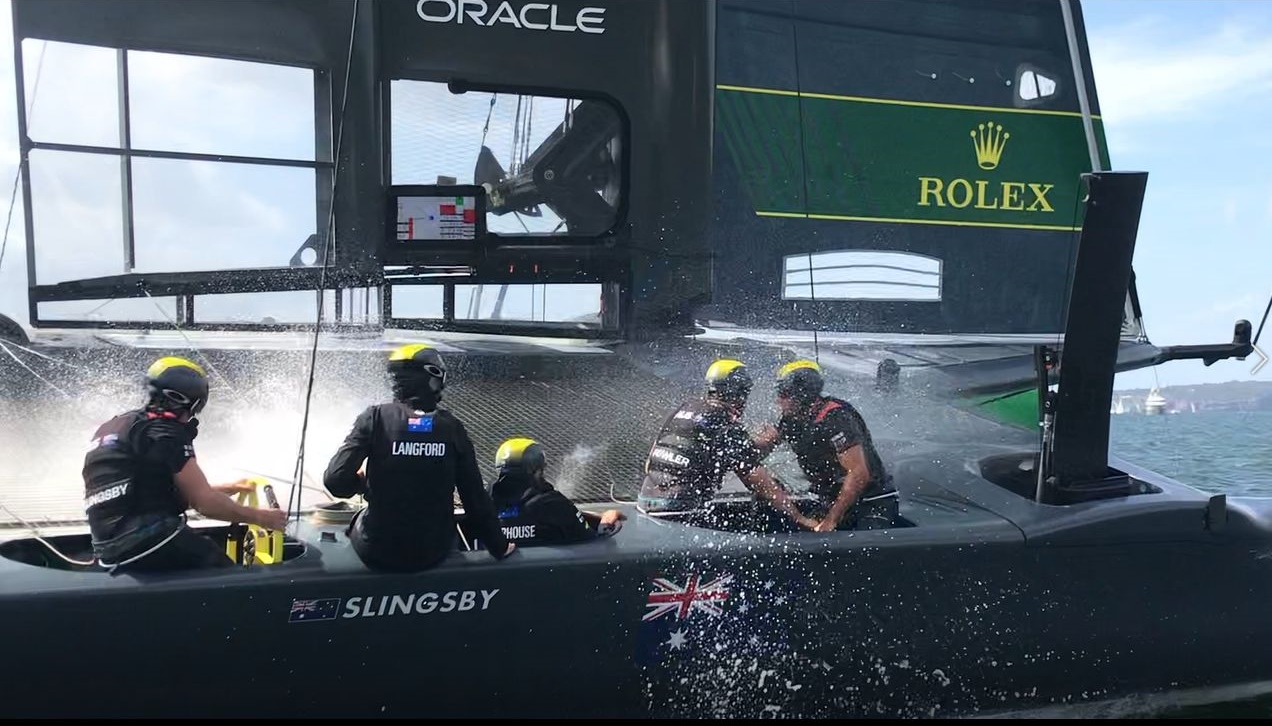 We're big fans of foiling sail racers and, if you like foiling sail craft, you'll love the SailGP series, often referred to as Formula 1 on the water. These 50ft sail boats are capable of a mind-boggling 50 kts (58 mph, 93 kph) with a crew of 5 and they are absolutely amazing to watch. The boats are descended from, and very similar to, the 2017 Americas Cup AC50 boats and are currently the fastest boats on water without a motor.
This weekend the SailGP series was racing in Sydney Australia and in the short video clip below you'll get an excellent perspective on boat speed. This is pre-race action and they are not at full race speed but you would never know it as Tom Slingsby at the helm of Team Australia shoots along the edge of the course both close and quick.
Thanks to David Slingsby for sending this video clip our way. We met David while anchored off Gosford Australia back in 2013. We also watched the 2015 World Moth World Championship with David and, as always, he was close to the racing action at this event.
If you are interested in seeing more SailGP racing, all the races are posted to the SailGP YouTube channel.