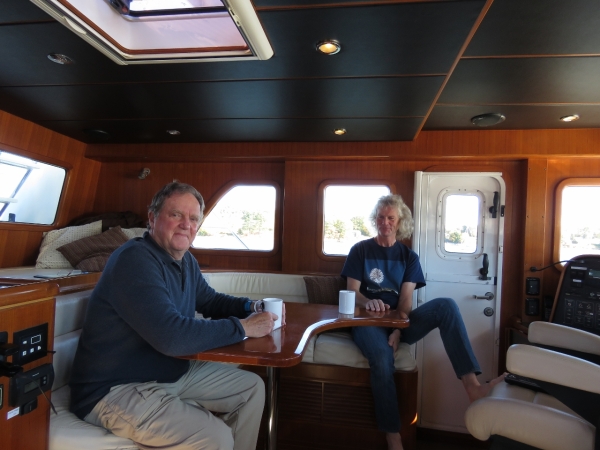 During our stay in Belfast, Maine, Ben Ellison dropped drove up from nearby Camden to visit. Ben is the editor and owner of the Panbo marine electronics blog. If you haven't spent time on the Panbo blog and you care about marine electronics, you really should. Ben covers most gear available, takes the time to dig deeply and get into the details, and is able to present it all in a comfortable, easy to read form.
Given what Ben does for a living, it's not terribly surprising that he has a great background in marine electronics and communications systems. It was really fun to show him around Dirona, we enjoyed all the questions, and got some ideas for future changes on our systems.
A couple of weeks back Ben wrote up his visit with us in a Panbo post where he covers everything from NMEA 2000 licensing, the data flow for the control and monitoring systems on Dirona, all the way through to Packless Shaft Seal maintenance :-).
On Panbo.com: MV Dirona: Deep Cruising, Deeply Shared