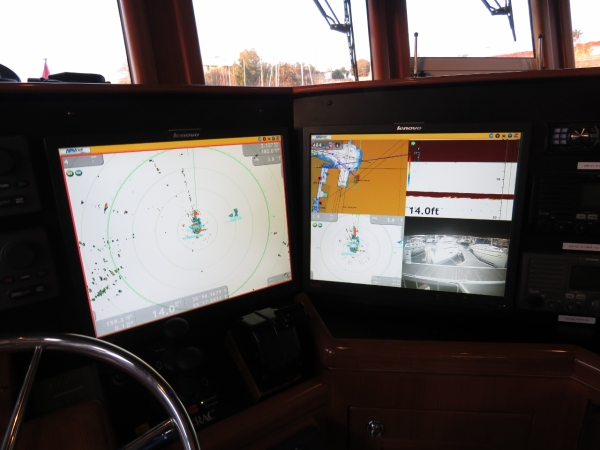 Our NavNet 3D black box failed as we neared Reunion. After some debugging, we determined we needed a replacement Elsa Gladiac 776 GS graphics card, last produced in 2006. We'd first gone to Le Port computer store Plug n Play in an attempt to buy a low-voltage relay for another project. It turns out Plug n Play is a boutique computer builder focused on exotic, liquid-cooled gaming systems. Their systems are beautiful to look at and can run north of 5 GHz. Since the Plug n Play staff know graphics systems incredibly well, we asked about the Elsa Gladiac 776 GS that we need. Of course the adapters they sell are far higher performing and weren't built a decade ago, but they got on the phone to help us and found a local server sales and service company that might have a compatible graphics adapter.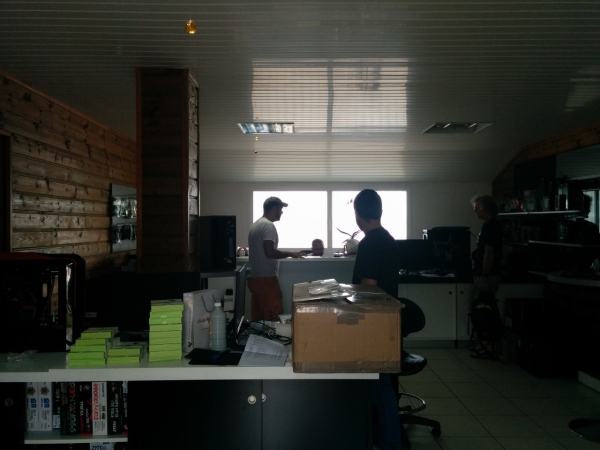 In addition to working on finding us a compatible used graphics card, Plug n Play offered to test our card to ensure it was a hardware problem rather than a driver issue. That was really kind of them. Our graphics adapter wasn't able to light a pixel, whereas a similar current-generation Nvidia driver in the same box worked great. We were now certain we needed a replacement graphics adapter.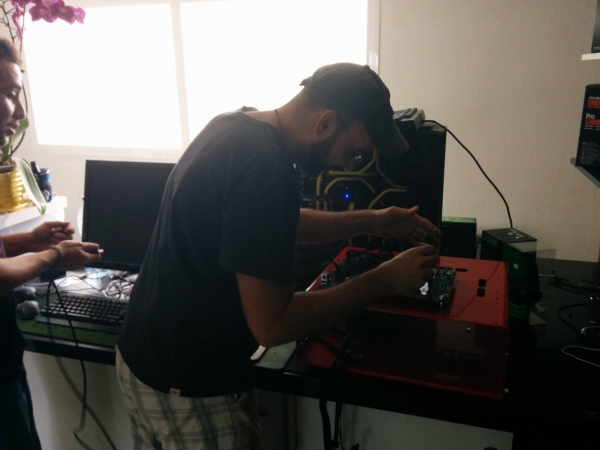 Plug n Play called about a week later. In a show of amazing customer service, they'd somehow managed to track down a used Nvidia 6200 graphics card that is compatible with the graphics driver in our Nav Net 3D black box. It's not identical to the failed Elsa Gladiac 776 adapter (a clone of the Nvidia 7600) but since it's supported by the same graphics drivers, it might just work. Getting the card in and out is a real pain the way the black box is mounted, but James has had a fair bit of practice by this time, and is getting pretty efficient at it.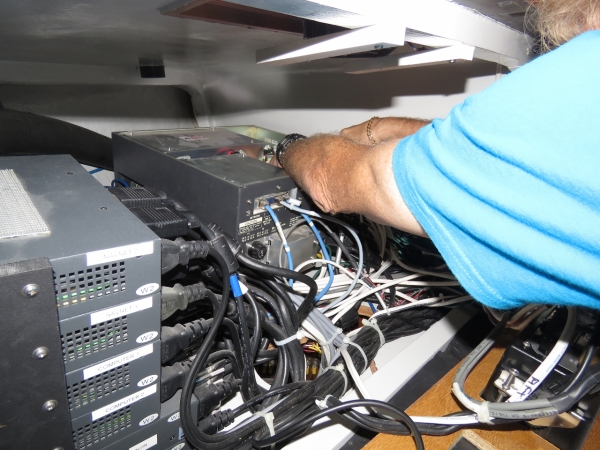 At the moment of truth even Spitfire picked up on the excitement. The block box booted up properly using the new graphics card without a hint of a blue screen. But it remained in VGA and single-monitor mode, rather than switching to high resolution extended-screen mode.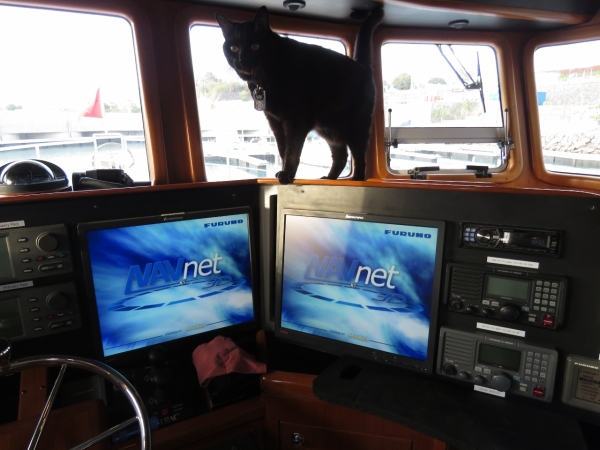 We found that if we just went into the installation menu after booting, the system would properly switch into high resolution extended-screen mode. Aside from having to briefly enter the installation menu at startup time, the black box is otherwise working perfectly. After several days of ocean time, we're now halfway to South Africa from Reunion and the black box hasn't glitched once. It's soooo nice to see it back. THANK YOU Plug n Play!