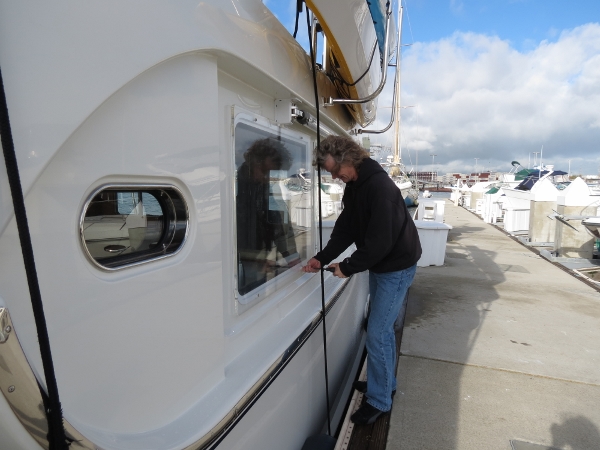 Yesterday morning we topped off Dirona's fuel tanks, put on the storm plates, and locked down the outside furniture. We just cast off from Jack London Square in Oakland and are underway for Hilo, Hawaii. You can track the voyage on the real-time plot at http://www.mvdirona.com/maps/LocationCurrent.html.
We've been monitoring weather conditions for a couple of weeks (via the NOAA Ocean Prediction Center, the US Navy Forecast Models, and GRIB data downloaded into our chartplotter program, MaxSea). It looks like we'll have pretty decent conditions for the run. The video below shows a visualization of our route in MaxSea through modelled weather conditions using downloaded GRIB data. The GRIB data includes model wind speed, barometric pressure, and wave height, period and direction. The green areas are 5-8′ seas, yellow is 9-11′, and orange is 12-17′ seas. The model shows 5-8′ seas for most of the route, with a few points at 10′. And where we do see larger waves, the wave period is 10-11 seconds. Weather data isn't really accurate much beyond five days, so conditions could deteriorate, but so far it looks good.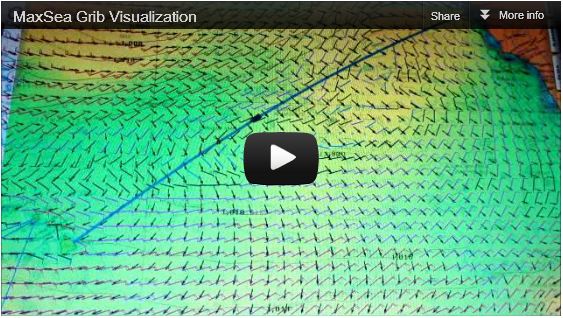 The decision to spend a few weeks in San Francisco before crossing to Hawaii worked out very well. We'll skip some of the nastier weather that we've been watching hit the northwest coast of Washington state these past few weeks, and we had a great time exploring the Bay area. Below are some of what we've seen, and you also can display these on the map view.
09/12/12: Westpoint Harbor Marina

Lunch on deck in our new temporary home.

Westpoint Harbor Marina

is an impressive new facility with excellent services.
9/14/2012: Quarry Beach, Angel Island State Park

We're anchored off the Quarry Beach, south of the remains of

Fort McDowell

. The anchorage is suprisingly sheltered, given how exposed it looks on the chart. One of the reasons we stopped here is the view in the other direction: to downtown San Franciso and the Bay Bridge. It should look amazing at night.