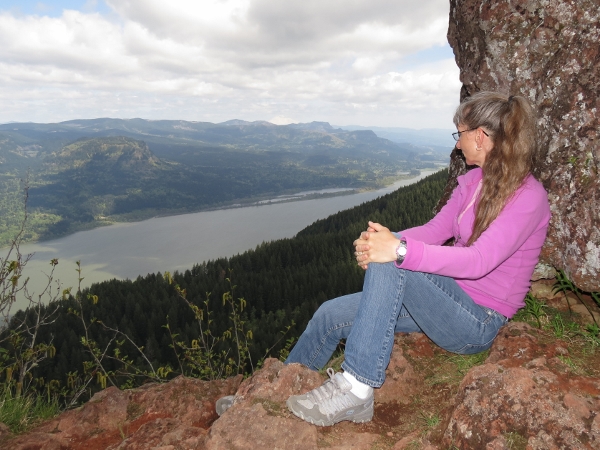 From Hood River, we returned to Cascade Falls to bike the Historic Columbia River Highway and visit the Bonneville Dam Visitor Center. We then continued farther downstream, back through the last lock at Bonneville, through the navigable waters of the Willamette River and back to Portland for the night.
The Bonneville Dam Visitor Center unfortunately was even more unfriendly to bicycles and pedestrians than Ice Harbor was: the Army Corps of Engineers wouldn't allow us in unless we could produce a motor vehicle. But we had an excellent bike ride along the old highway and saw many waterfalls that day and the next: Ruckel Creek, Wahclella, Multnomah, Dutchman, Ecola, Fairy and Wakheena. And we hiked to 2,500′ Devil's rest for sweeping views up and down the river. We also got a close-up view to the sternwheeler Queen of the West, tied alongside as we went through the Bonneville Lock.
Here's our log from Hood River to Portland. You also can display these on the map view.