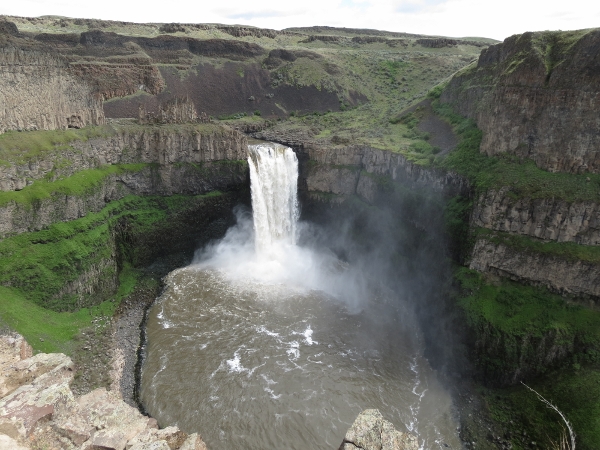 We ran downriver at a more leisurely pace than the upriver run, stopping earlier in the day to explore by dinghy, on foot and on our bicycles. A highlight of this leg was a 10-mile return, 1,160-foot altitude gain bike ride to Palouse Falls.
While the pace was slower, our speed wasn't. We got a several-knot push from the current, and hit a record-breaking speed–well for our 9.5-knot boat anyway–of 14.6 knots.
Here's our log from the Idaho border at Clarkston to Orchard Cove. You also can display these on the map view.