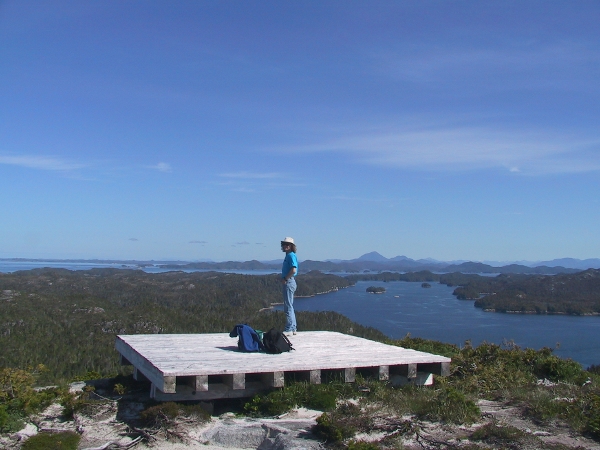 The maze of islands and waterways that border Queen Charlotte Sound has long been one of our favorite cruising ground. The terrain is complex, the scenery is varied and impressive, and the anchorage choices are many. The adventure level ranges from sheltered waters, to open ocean, to tidal rapids. You can laze in a tranquil anchorage, go for a hike, or take in a complex ecosystem that includes whales and other water creatures, all manner of waterfowl, and colorful tide pools filled with life. Soft sand beaches and rolling surf give the outer islands a surprisingly tropical feel. If it were not for the driftwood, you might think you were in Polynesia.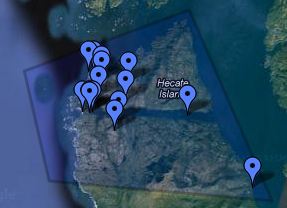 The only thing there isn't much of is civilization. Small communities are nearby and seasonal lodges operate in the summer, but Queen Charlotte Sound has no permanent population centers. Compared with the size of the region, relatively few boaters cruise these waters. Anchoring in company is uncommon, and several days can pass without seeing another pleasure craft, let alone another person.
In this new blog series, we'll be highlighting picutres and destinations from our cruising guide, Cruising the Secret Coast. Below are highlights from Hecate and Calvert Islands in southern Queen Charlotte Sound. Click the map icon to view them by location.