Francis Point Marine Park, established in 2000, is a relatively new addition to the BC Parks system. The park takes up about a third of Francis Peninsula, just south of the entrance to Pender Harbour on the Sunshine Coast, and has sweeping views across Malaspina Strait to Texada Island. We visited one winter while at anchor in Gerrans Bay.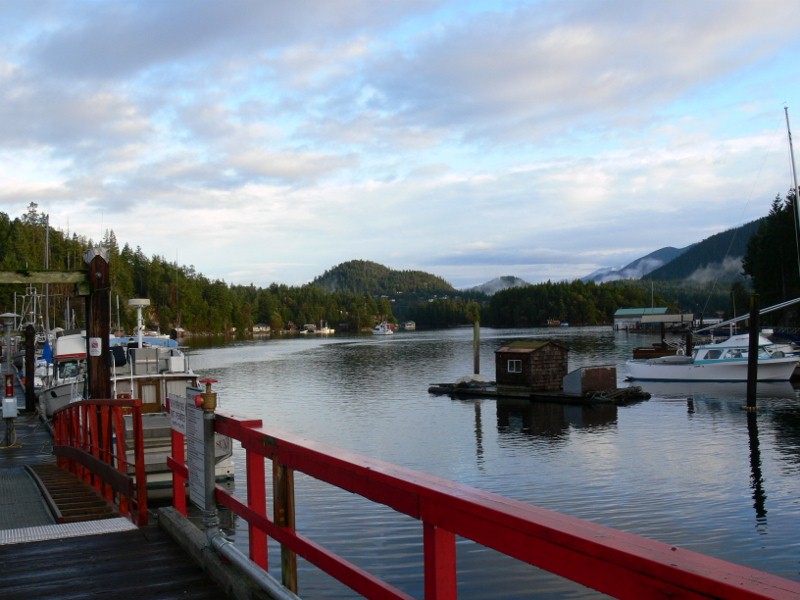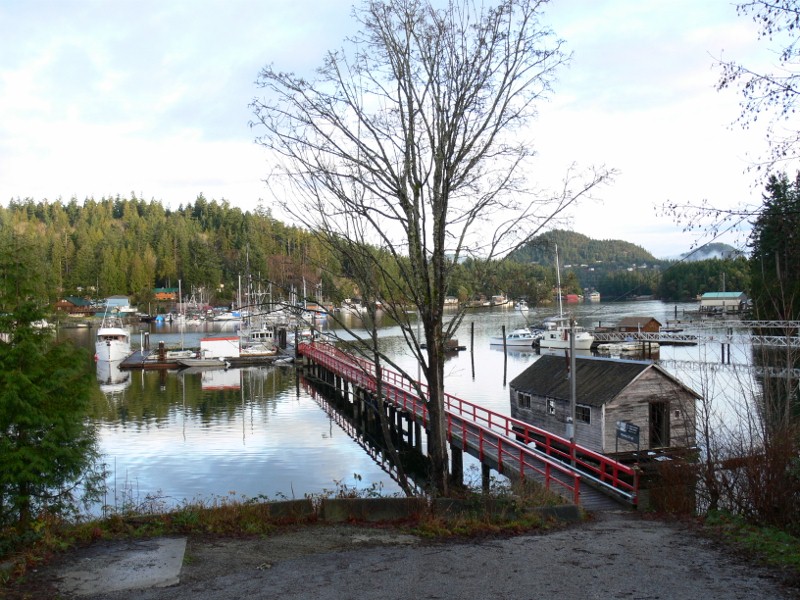 Francis Peninsula, an island at high tide and a peninsula at low tide, was named in 1930. The name was changed in 1945 to Beaver Island after the SS Beaver, then changed back to Francis Peninsula in 1972 to "conform to entrenched local usage." The local usage of Francis Peninsula wasn't completely entrenched based on some of the old buildings we saw.
We followed a wide and easy trail about a quarter mile to Middle Bay. The bay is reasonably sheltered, and kayaks or other portable craft could be carried there to launch and explore the outer coast.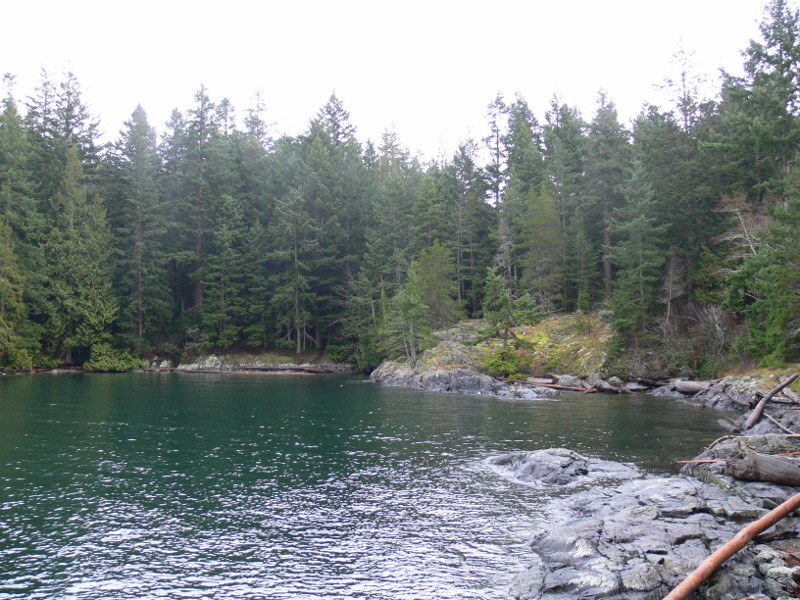 From there, the trail runs about a half mile along the shoreline to Francis Point, on the southern tip of Francis Peninsula. This trail was more rugged, steep, slippery and muddy than the trail to Middle Bay, but had great views along the way.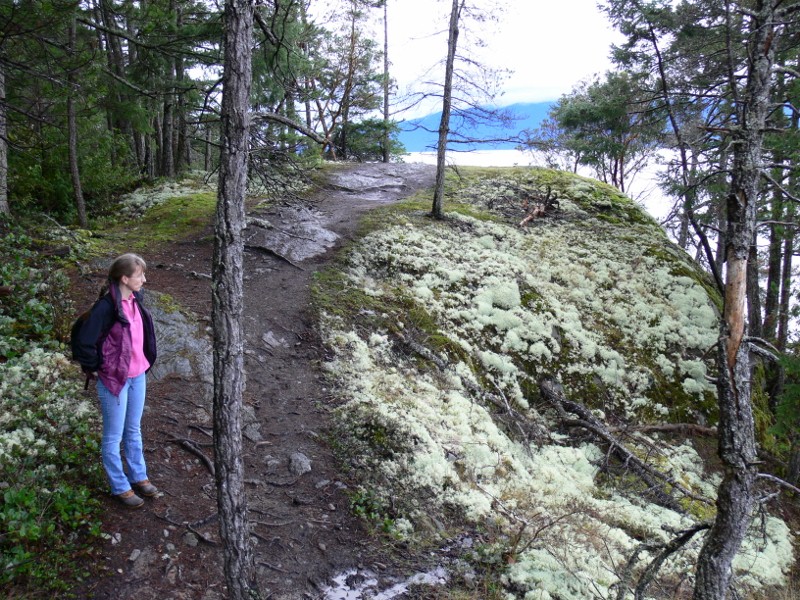 The best view was at Francis Point—we could see south beyond the tip of Texada Island and into the Strait of Georgia. A big winter storm had come through the day before, and Francis Point would have been an exciting place to watch it from. But given we recorded 52-knot storm-force gusts in sheltered Garden Bay, the winds on the outer peninsula shore would have been much higher and that open trail would have felt awfully exposed.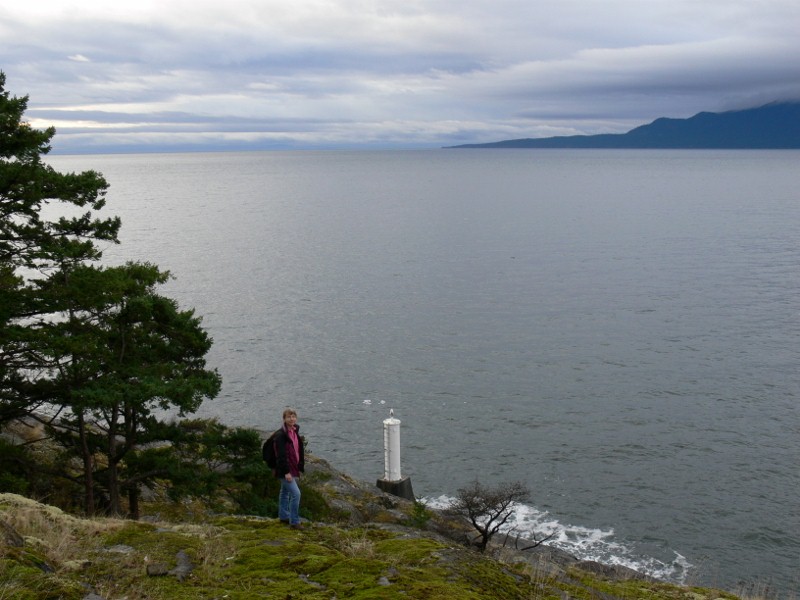 Entry, anchoring and other notes:
The entrance to the park is less than a mile's walk from the public dock at the south end of Gerrans Bay.(We anchored southwest of Dusenbury Island, but you can reach Gerrans Bay by dinghy from anywhere in Pender Harbour.) Walk south from the public dock and follow the road as it curves to the right (this is Francis Peninsula Road). After about a quarter mile, look for Merrill Road on the left and follow it a quarter mile to the park entrance.