Like many Puget Sound boaters, we've passed Point No Point dozens of times on our way to and from places north of Seattle. The last time was on a sunny, warm day with calm winds. It was time for lunch, so we decided to stop there. We found good anchoring depths and holding on the south side, and had lunch on deck while watching a variety of vessels pass to our east.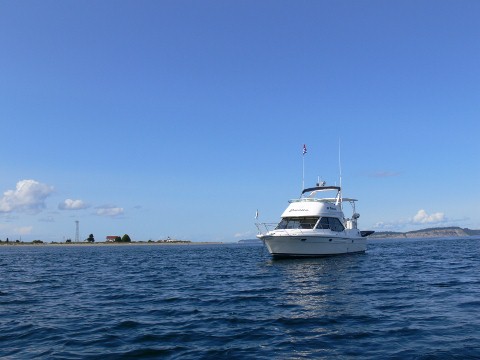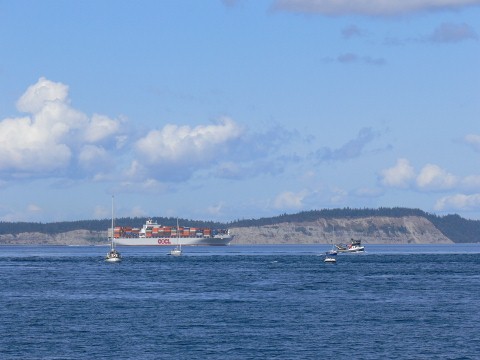 Most of the land south of the point is either part of the Point No Point Lighthouse and Park or is DNR beach. Woods line the shore, so it's a private-feeling, nice anchorage. After lunch, we took the dinghy ashore. The wonderful soft-sand beach that ringed the park was popular. People were out walking, fishing, building sandcastles, paddling, sunbathing and throwing sticks for some very wet puppies.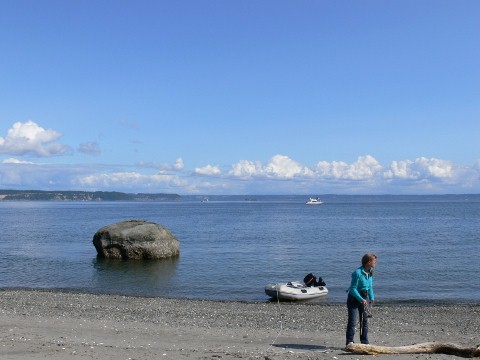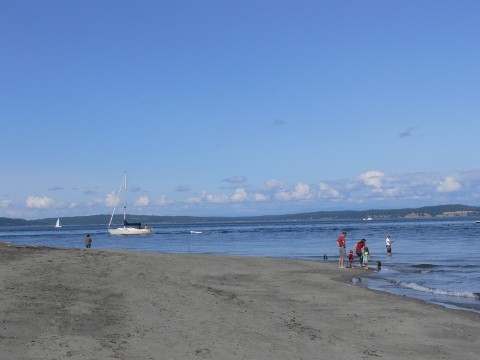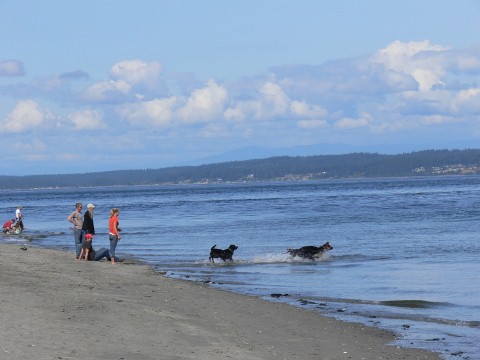 The Point No Point Light Station, completed in 1879, is among the oldest in the Puget Sound. The lighthouse itself is no longer in service—in 2006 the Coast Guard installed a modern, low-maintenance light—but most of the original buildings and equipment are still in place, including the original fresnel lens. The Friends of Point No Point Lightouse maintain the site and open it to the public. We weren't allowed up into the lantern room, but we could see the lens from down below.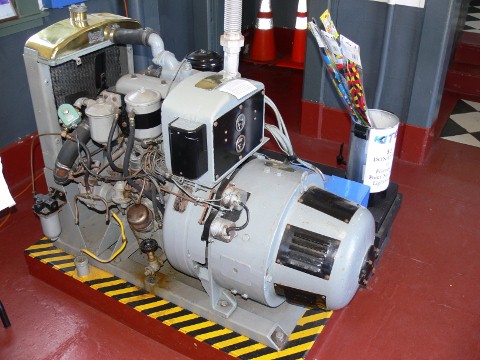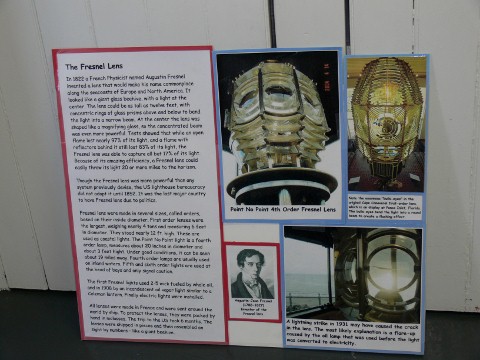 While few houses are south of the point, the land to the north is quite built-up. An old 1920's resort and boat launch, now in disrepair, was partway down the beach. WDFW owns the property and plans to restore the boat launch and possibly the buildings.