Very rough water off of Port Ludlow, WA this morning.  We left Mats Mats Bay, WA at 8:15AM and started our trip back to Seattle and right outside of Matts Matts Bay we saw winds gusting to 52.9 kts (61 MPH). Here's the weather station display from Dirona: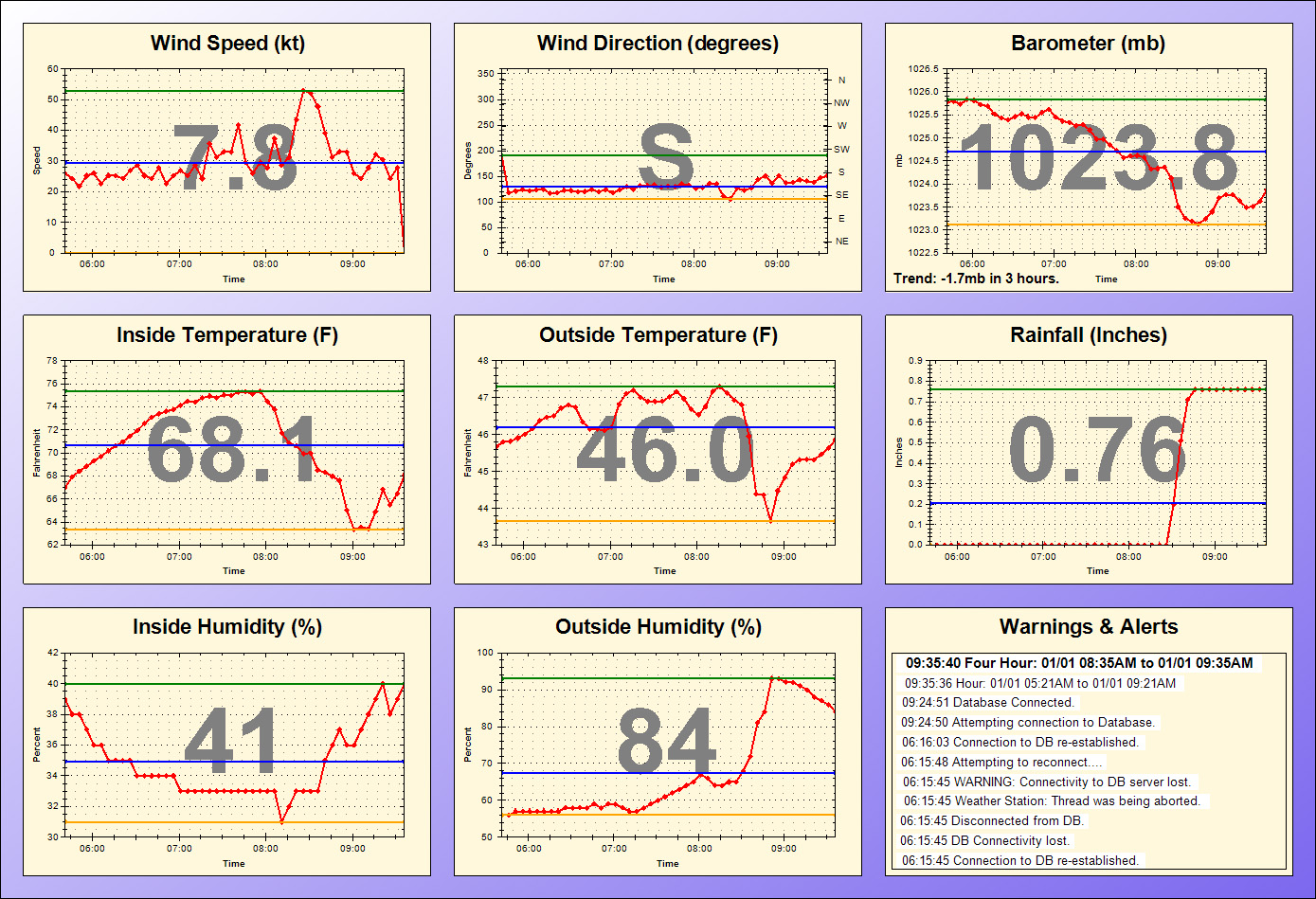 Log entry from Dirona:
20070101 9:17AM (3204.6) Port Ludlow
Fuel: ½-                  Water: E+                              Power: 60%
On anchor in 28′ on 175′ with good holding at: 47 55.069 N; 122 40.899 W
Trip Duration:       01:02:01
Average Speed:   6.6 kts
Maximum Speed: 16.5 kts
Average Depth:    0.0 ft
Minimum Depth:  3.8 ft
Maximum Depth: 0.0 ft
Average Wind:     20.3 kts
Maximum Wind:  52.9 kts
Rainfall during Trip:0.76
Track Distance:     4.4 nm
Point-to-Point:      2.2 nm
Unbelievably bad conditions.  Max wind was 52.9 kts and the waves were stacked up high enough that we had green water over the wind screen several times.  During much of the trip, we were only progressing at 3 kts.  One hour between Mats Mats Bay and Port Ludlow.  Very tough conditions.  Nice to be back at anchorage.