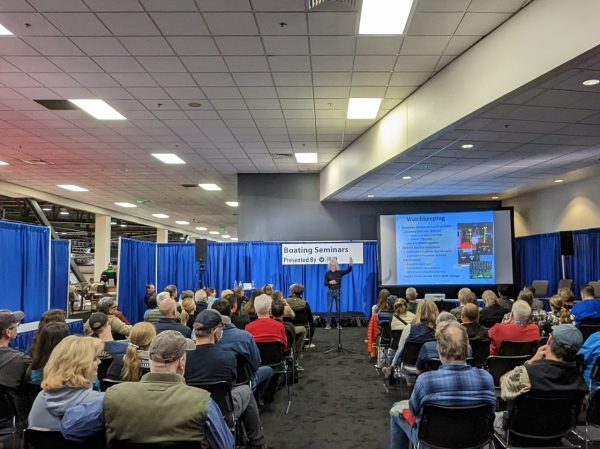 The video for our 2023 Seattle Boat Show seminar is now available online. In this seminar, we described some of the techniques we used to make our trip around the world more safe and comfortable for longer passages and at the dock, ranging from watch-keeping and fuel management to living on a 60Hz boat in 50Hz countries. And we shared highlights of the trip, such as passing through Russia to tour Finland's Great Saimaa Lake system and cruising Stewart Island off southern New Zealand.
We'll also be presenting on this topic at the Anacortes Trawlerfest in May. The final schedule hasn't yet been announced, but we're currently slotted for May 19th.
The slides are posted below, including links to select blog posts related to the talk.