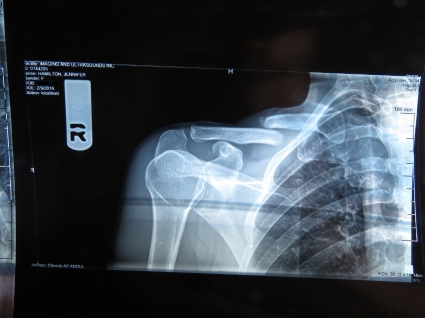 Yesterday evening, Jennifer got hit by a snapping line from the super yacht on the dock beside us. The line hit hard enough to break Jen's clavicle (collar) bone. It's now a bit of a mess with the bone broken through, displaced and overlapping. The doctors are confident it will heal well but I know from having done the same thing myself in the past, it'll take a month and will leave a big knot of bone when it does heal.
Clearly it could have been much worse but it's still hard to feel lucky. We can't SCUBA dive and pretty much all jobs around the boat are difficult and a few just aren't possible. Simply landing and leaving docks will now require more care.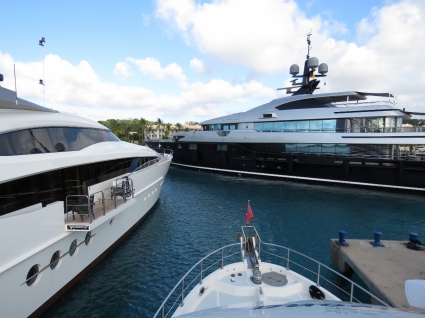 In this situation, the 150′ boat beside us was moving moderately in the surge. We were watching the 197′ super yacht Slipstream arrive. It was an impressive docking with the nearly 200′ Slipstream just barely managing to clear the 150′ Four Jacks while staying off the rocks that mark the edge of the channel, rotate the stern around, and then back into the slip. As the crew of Slipstream were tying off there was a medium swell moving through the marina and all the boats were moving somewhat more than normal. As the super yacht Four Jacks moved around in the swell, it was apparently putting incredible load on it's inflatable fenders. These fenders are massive and I suspect what happened is one was pinned against the dock while the boat was rolling away and it stretched out the fender line to its limits. The fender top mounting pulled off the boat and sling-shotted towards the fender, propelled by the fender line nearing it's stretch limit. I suspect the fender was also stretched out before the line let go, delivering yet more energy into the gear that snapped off the boat and accelerated towards the ground. When it hit Jennifer standing on the dock below, it snapped her collarbone. I would have never thought it possible that a fender line could pack enough force to break a bone but it does show the energy that heavily loaded lines can pack.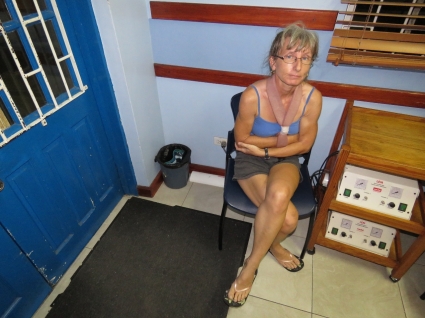 This morning, we will take stock of the limitations that this injury brings and figure out how to manage them. It is surprising what an impact something like this can have on a big boating adventure. I'm confident we will develop new systems to work around this but we may need to make some trip routing changes as a consequence of the situation.