One of the many advantages of boating in the Pacific Northwest is that we can cruise year-round. While many boaters here do winterize their boats, they typically don't have to do as much work as northeast coast boaters. Seaworthy, the BoatUS Marine Insurance & Damage Avoidance Report, often carries stories of winter damage claims where ice and snow-covered boats either sunk at the dock or were seriously damaged. These boats typically are in the central and northeastern United States, where winters are cold and long with plenty of snow. In Who Needs to Winterize?, however, they report that state with the their highest number of freezing-related claims was California. Because winters aren't as harsh, people don't take winter preparations as seriously, so cold snaps and storms pose a greater risk.
The article provides tips for winterizing a boat and concludes with a recommendation to stow or remove biminis over the winter. The bimini provides no protection, and can be destroyed or age prematurely. This is good advice to follow no matter where you keep your boat. An extended bimini acts like a sail in strong winds. A few years back, a winter storm destroyed the bimini of the boat moored next to us at Elliott Bay Marina, and we've seen others damaged as well.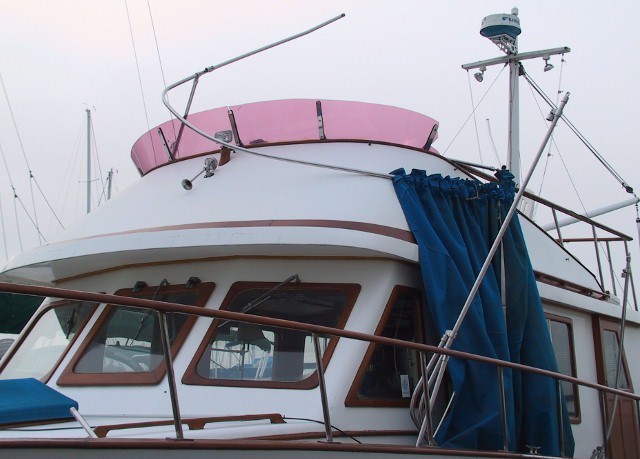 Seaworthy documents real claims and discusses how they might be prevented, in order to improve boating safety. Like Safety Digest, it is a publication every boater should read. Learning from the mistakes of others is much cheaper and safer than learning from your own.