In busy Pacific Northwest anchorages, stern-tying is a common option to allow more boats to fit in than would if they all swung free at anchor. Smuggler Cove Provincial Marine Park along the southern BC coast is a good example: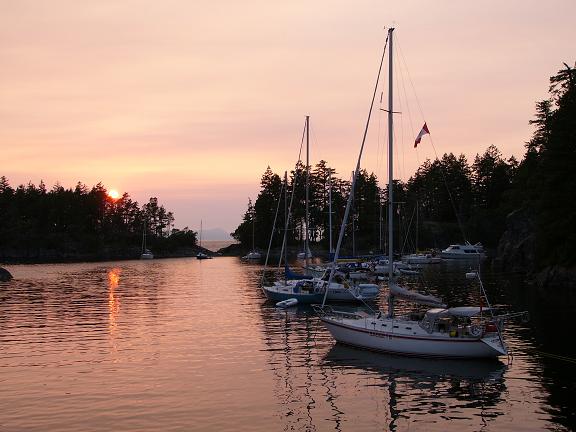 We aren't often in anchorages that busy, as we tend to favor less-traveled areas. Nonetheless, we still stern-tie frequently. We do it as a way of tucking into beautiful little anchorages where there just isn't the space to swing free. One of our favorites is this little nook in the south end of Jedediah Island in Jedediah Marine Provincial Park :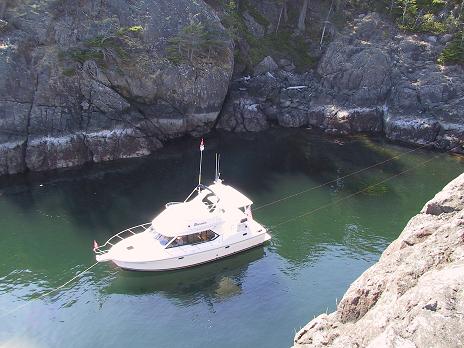 We sometimes use a stern anchor instead of a stern tie when swing room is limited and no suitable shore tie exists. This can happen when the nearest shore is private property, or too far away, such as this anchorage at Rupert Island in the Hakai Luxvbalis Conservancy Area :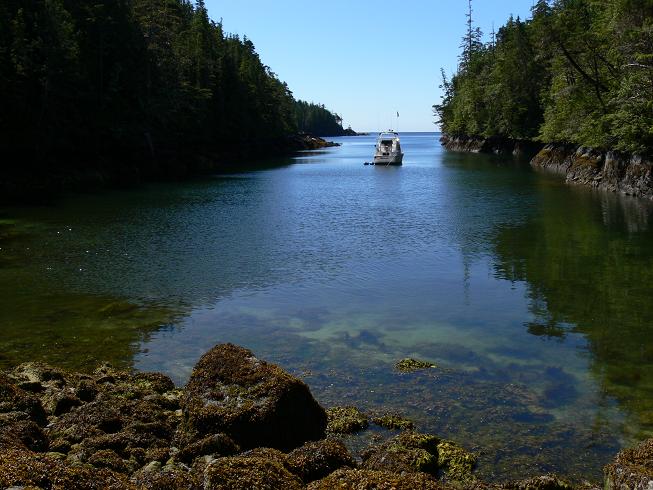 I recently came across a set of pictures from Sweden that are notable for two reasons: 1) the anchorages are amazingly beautiful and 2) the local style in that area is to drop a stern anchor and then pull the bow up to shore. Have a look at these pictures: http://www.baylinerownersclub.org/index.php/forum/motoryachts/1259-summer-pictures-from-sweden . We've just got to find a way to go boating in Sweden.
–jrh
James Hamilton