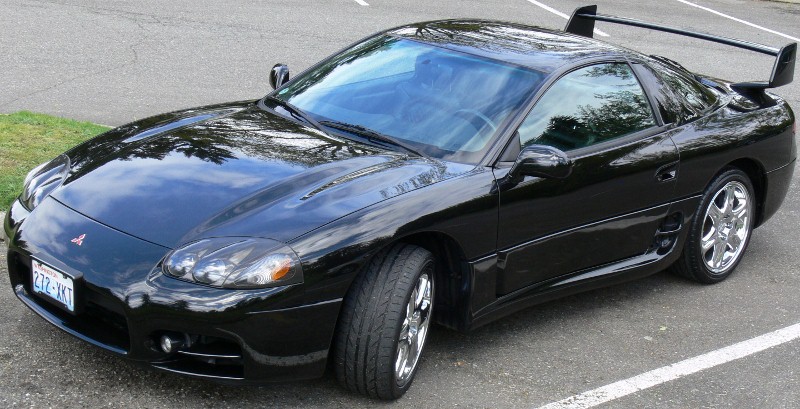 SORRY, THE VR-4 HAS SOLD.
Black-on-black 1999 Mitsubishi 3000GT VR-4 with 80,000 miles. $12,500.
We love this car and hate to sell it, but have moved to downtown Seattle and no longer need a car. It's a beautiful machine, 320 HP, and handles incredibly well. Fewer than 300 1999 VR-4s were produced for North America, and only 101 in black-on-black. We're often stopped on the street asking if we would sell it, and now we are.