Propeller tuning
We cruise in the Pacific Northwest and the one downside of this area is the wood and other debris in the water. We run the boat year round and often run at night which makes avoiding deadheads and debris even harder. We do our best to avoid the debris but it's rare that a year goes by without picking up some propeller dings. I used to let it bother me but I've now got an efficient way of dealing with it and it's got to the point where it's not much more work or cost to get the props tuned than it is to pick up a load of fuel.
Here's what we do. We purchased a spare set of Michigan wheels. Kruger and Sons (http://www.krugerpropeller.com/contact.asp) is a distributor in the Seattle area. You don't absolutely need a spare set of props but we frequently boat a long way north and often venture into difficult and very shallow waters. Having a spare set that a diver can install might save a vacation. We've used this protection once and it was very nice to have.

When we need the props changed, we place the spares in the cockpit and call the diver. In the Seattle area we've used Emerald City Diving (206 789-8000) for many years and have always been very happy with their service. They swap props and the boat is ready to go whenever we need it. Using a diver means that a prop change only requires a phone call. It's cheaper than lifting the boat but, more important, you don't have to move the boat to the lift. We use Emerald City Diving for both prop changes and zinc changes and typically go three years at a time without needing to take the boat out of the water.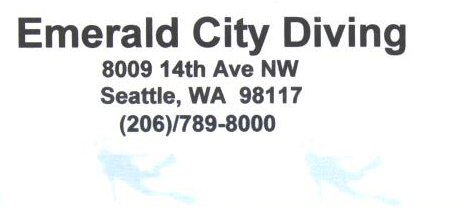 We bring the spare set in to be tuned at Kruger and Sons and they are typically ready by end of week. I've enclosed the propeller specification report from a ISO Class 1 propeller tune below. Having used Kruger at least once a year for just under 8 eight years I've come to be used to their quick and reliable service. What matters most to me is that when we need the spares and put them on, there are never any surprises. Kruger's work is precise and there is never a vibration or workmanship problem. Knowing we can get reliable service with just a couple of phone calls makes makes getting props tuned very close to no hassle at all.